When it comes to Amusement Rides safety, it is primarily the responsibility of the operator or the attendant to get fully familiar with the operation manual prior to undertaking the job.
For safety in operating amusement rides, ride manuals have always been the key as they include every single detail about proper operation and maintenance of the rides as well as specific instructions for the operator and rider safety.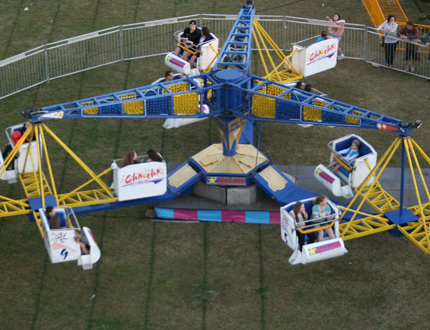 Whenever you are looking for Amusement rides for Hire, make sure that the operator provides you all the information on the number of passengers, availability of passenger restraint systems, and that the operator is completely familiar with every single aspect of the ride.
Working with complete safety is the basic requirement for any Amusement Rides operator. Fully understanding that it is the operator who is responsible for the safety of the riding public.
Here are a few things that a good operator must always observe:
Follow all safety rules and procedures
Learn to identify potentially hazardous situations and the take necessary steps for avoiding accidents
Be familiar with ride maintenance and maintain a daily checklist to ensure the ride is actually in the best working condition
A good operator for Amusement rides for Hire is also required to have a safe work habit and operators who have undergone special safety training are always the better choices.
Every amusement ride has a safety zone from where it is operated and this is required to be clearly defined so that the riders can identify it without any problem. It is the operator or the attendant who is in control of this zone.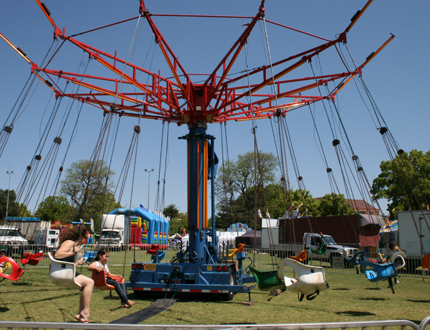 The purpose of the safety zone is to provide the operator a safe work area from where he can operate the ride and under no circumstances should he venture out of the Amusements Rides safety zone when the ride is in motion.
It has also been found that unsafe riding practices are responsible for most incidents with Amusement rides for Hire.
The attendant or the operator has the responsibility of keeping the passengers safe, but the riders themselves are also expected to share some responsibility.
It is the operator's responsibility to fully acquaint the riders with safety procedures before the start of any ride. The riders too have their own responsibility. They have to follow exactly as instructed. These instructions are not only for their own safety but that of their fellow riders as well.
Safety in amusement rides is always the first priority. In case the operator finds some problems with the ride he must get it properly fixed before putting the Amusement ride for Hire in motion.