Are you going to be throwing a birthday party in the near future? Have you ever thought about bringing the fun to your doorstep? That is exactly what you can do with amusement rides for hire.
Yes, you can actually hire amusement rides and have them be placed at your venue for your convenience. It is an amazing service that is sure to blow away your guests. Below we will discuss a few things that you should consider looking at before making your decision.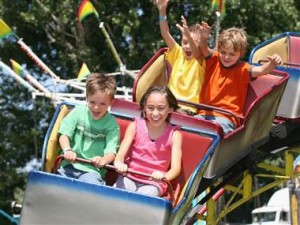 How to Hire a Reputable Company:
1. Search the Internet.
The number one thing that you are going to need to do is search the Internet for the different amusement rides for hire companies in your area. You should look for the companies with the longest track records. Once you find a bunch of companies that have been in business for 3 or more years, you should then move on to further research.
2. Online Reputation.
Now that you have a list of experienced companies to choose from, you are going to want to complete further research on each company's online reputations. The online reputation of the companies will give you a great idea on which companies perform the best work.
You want to find a company that is going to perform satisfactorily. Therefore, you should hire the company that has the best possible online reputation. You can check this by looking at all of the different online review websites.
3. Price.
The third consideration is the price. You need to be sure that the company you hire is going to charge you a reasonable price. You should be able to find a bunch of companies that offer the service in your price range. You need to be sure that you find one that does this.
Top Reasons for Hiring Amusement Rides for Your Next Event:
1. Fun.
The number one reason to get amusement rides for your next event is because they are incredibly fun. If you are planning a birthday party or event for a young child or even a teenager, this is easily the best idea for them. Amusement rides are fun for people of all ages, but particularly for young people. Having amusement park style rides at your next event will for sure get people excited and let them have a wonderful time.
2. Convenience.
By hiring an amusement ride to be placed at your next event, you will save the hassle of setting up a huge event/party with an amusement park. This will not only be more convenient, but it will actually cost you less to hire a ride for your next event instead of scheduling a park event.
3. Price.
As noted previously, the cost of getting one or a couple of amusement park rides at your event is going to cost substantially less than setting up transportation and admission to the actual amusement park.
As you can see, there are a bunch of reasons to get amusement rides for hire. You are going to end up throwing a hugely successful event if you do so. There are plenty of reasons to hire one as discussed above. If you follow the hiring advice as well, you will be able to find a great company to assist you and allow you to have fun at your event without having to worry about the small details. Follow the steps and you will have nothing to worry about at your next event. Prepare to have the time of your life!